In the summer of 2011 I embarked on a cycling painting social media trip of Ireland.
The Idea:
Cycle Ireland's 32 historic counties, finding people to stay with through twitter, and doing a painting on site for them in return for being fed and sheltered.
If on any night I was unable to find a host through twitter I would paint and try to sell that painting via twitter to fund a B&B or hotel.
To fund supplies for the trip I would agree to paint 10 commissions at any location on the island which, together with the location of the people who volunteered to host me, would determine the route of the tour.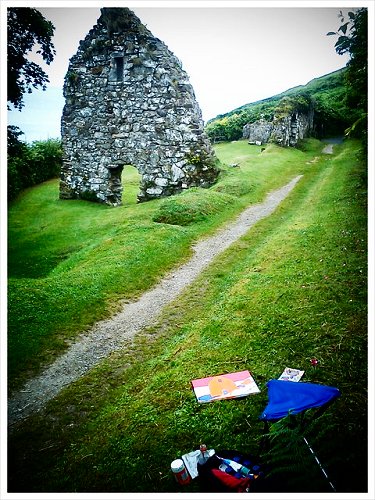 That was the plan.
The tour started on July 1 from my studio in west Dublin, and finished after 3,000 km of cycling back in Dublin on September 23.
Having previously done solo long-distance cycles across both America and Europe, this cycle was shorter but far more intense because of the painting and the social aspects.
Dozens of paintings were completed, hundreds of tweets were posted, something like 4,000 photographs were taken (of which I haven't shown you 90%), there was a sketchbook, a series of audio recordings, and lots of blog posts, as well as some national media attention.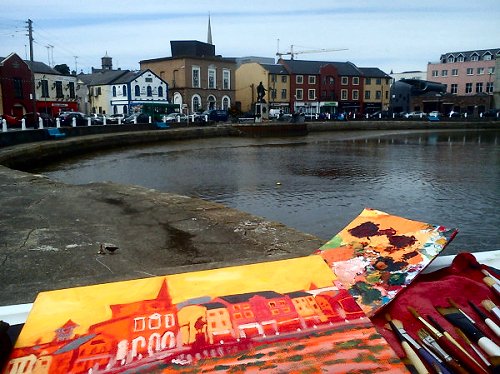 A couple of dozen more paintings were started and then finished back in Dublin (A small number are still being completed but shouldn't be much longer).
Work on the site will continue to populate it with words and images of the trip, but more effort is currently going into a book I'm writing on the trip. I'll let you know what's happening with that when I know what's happening with that. Maybe that will be by me on Mastodon…